The 2023 edition of the Lake Como Design Festival took place from 16 to 24 September in the city of Como, developing through a series of exhibitions, meetings, installations and widespread events. Hosted by historic, unknown or forgotten places in the city and in the surrounding area, Lake Como Design Festival aims, like every year, to make the public discover the artistic and architectural heritage of its territory through a new cultural proposal. The event has chosen the Naturalis Historia as its guiding theme, starting from the observation of nature as a common thread and drawing inspiration from the homonymous work by Pliny the Elder, who was born in Como in 23 AD and whose two thousandth anniversary has been celebrated this year. The focus, once again centered on the mix between art and design, has enriched, thanks to the inspiration of Pliny's work, with transversal contributions coming from three macro-areas: Botany, Mineralogy and Zoology.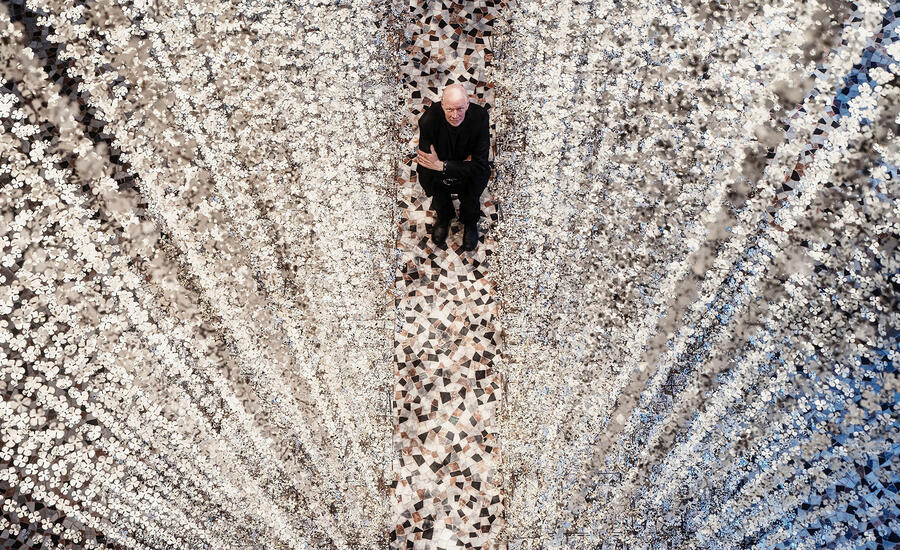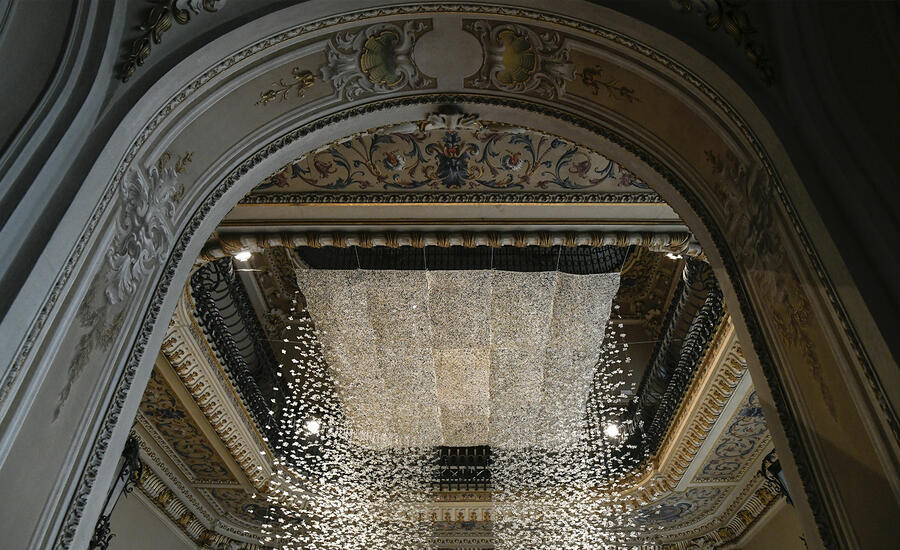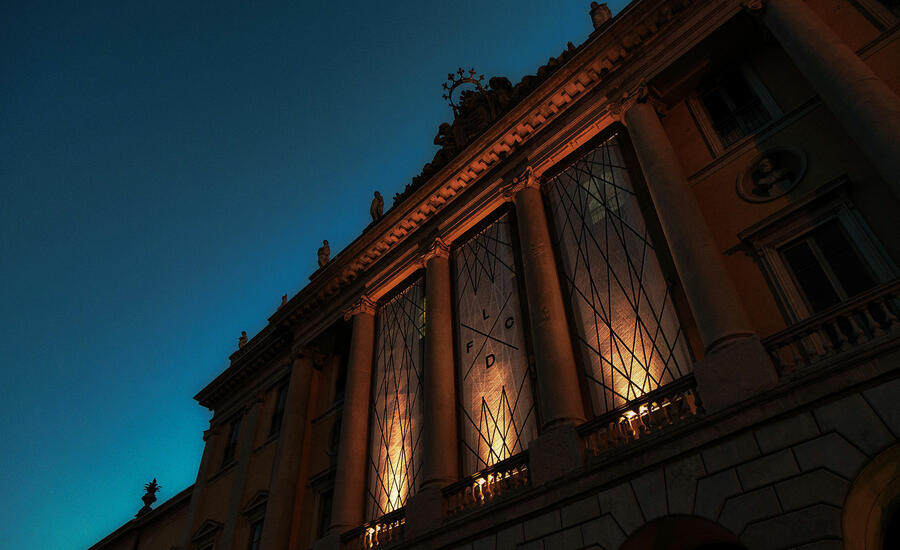 The 2023 edition programme has opened the doors of the historic Villa Olmo with a new appointment that brings together designers, artists, editors and galleries of modern and contemporary design. A series of special projects followed one another in the different rooms of the villa, creating a unique exhibition, immersed in a large Italian garden and overlooking the first basin of Lake Como.
National and international realities have animated the historical environments of the Villa with their celebrations and explorations of nature through the lens of design and art: Kris Rhus, has welcomed visitors with his evocative floral installation, The Second Song – Falling to Earth; Etel, in collaboration with Studio Superluna, has presented one of the greatest masters of the 20th century, the Brazilian architect and designer Oscar Niemeyer; the Fondazione Ken Scott has revealed to the public the famous designer's passion for botany through photographs, drawings and other archival materials; the Grieder Contemporary gallery has presented Austrian artist Melli Ink's delicate glass sculptures in the exhibition Mumo Forest; Pusterlamarmi and Pedretti Home, with a journey into the mineral world between tradition, innovation and transformation; Galleria Rossana Orlandi has presented the Lewit bed, born from the creative symbiosis between Draga & Aurel and the architect Giuliano dell'Uva and presented with the duvet cover Memoria and a jaquard plaid designed by Draga & Aurel, both realized by Somma1867.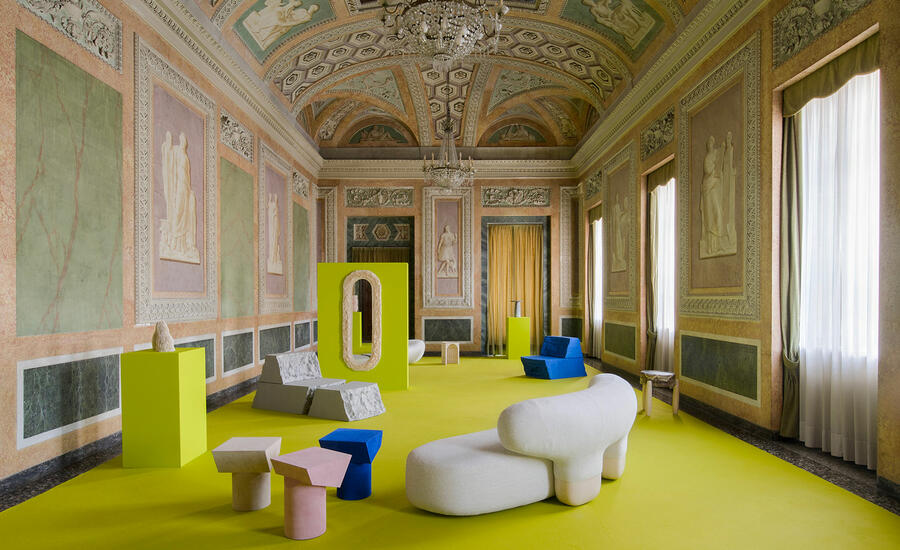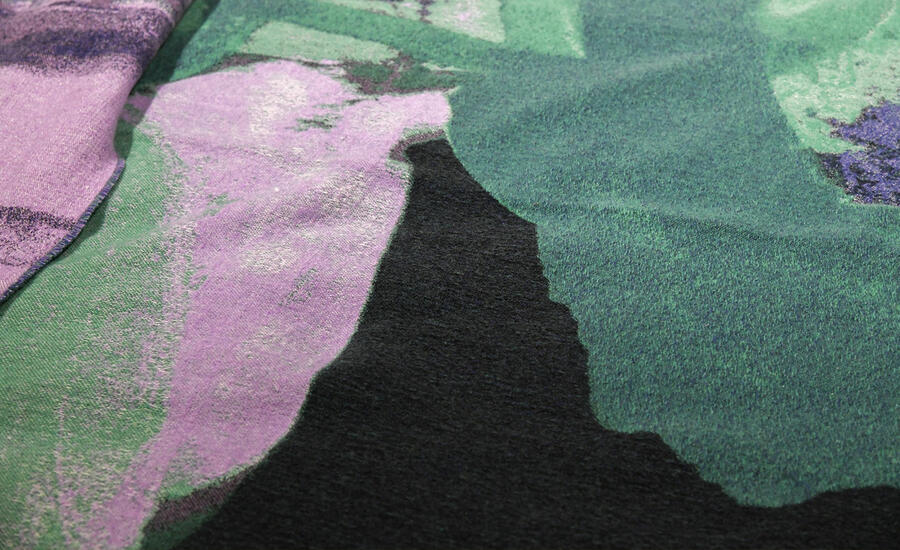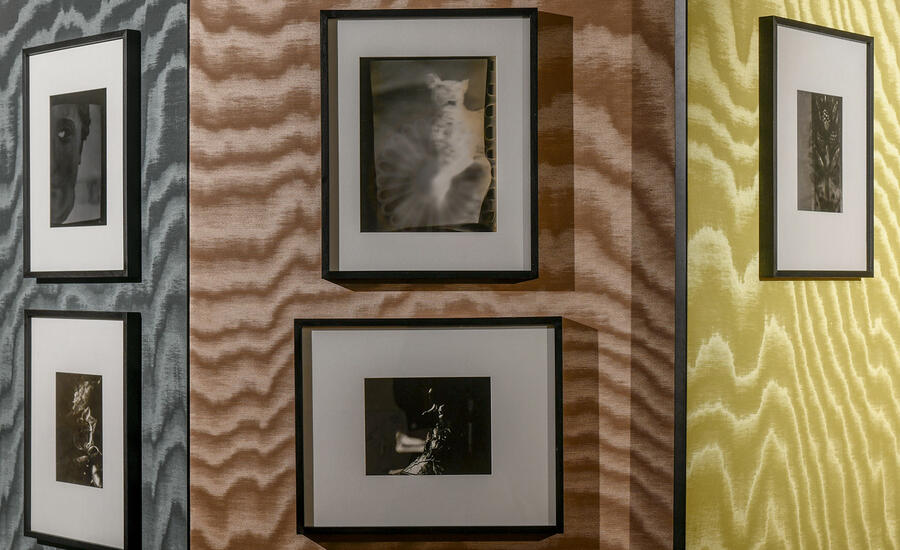 ineArt by Di Mano in Mano put in dialogue antiques and modern and contemporary design pieces; Eredi Marelli, a historic furniture company from Cantù, has instead took visitors on a journey through the different districts and Italian manufacturing traditions; a refined staging by the Italian company Baxter has invited the public to relax and admire the extraordinary dance of starlings, documented by director Jan van IJken in The Art of Flying; Spinzi has been present with an unprecedented series of the Medusa collection made in local stones; Dedar Milano framed with his moiré fabrics the fantastic photographic images of Vasco Ascolini: images that the artist calls herbariums, bestiaries, evocations, fantastic animals; Movimento Club returned to Como with an exploration of new and unconventional points of view on beauty and nature conceived by a selection of international designers and studios.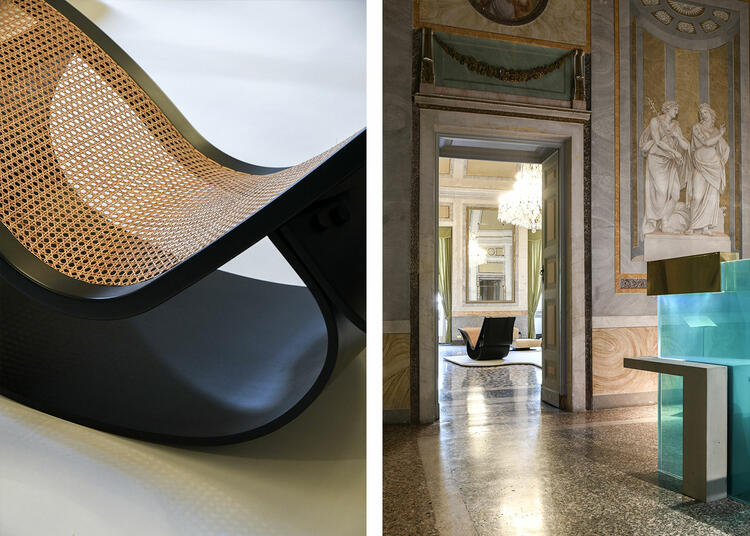 Lake Como Design Festival renewed the appointment with its contemporary design selection, this year curated by Giovanna Massoni. Also for this new edition, all the selected works have been exhibited during the days of the festival and offered on sale through an online auction dedicated to the event, exclusively organised by Catawiki, already partner in past editions of the festival. The 2023 exhibition was at Villa Salazar, an eighteenth-century location with a neoclassical style open to the public for the first time.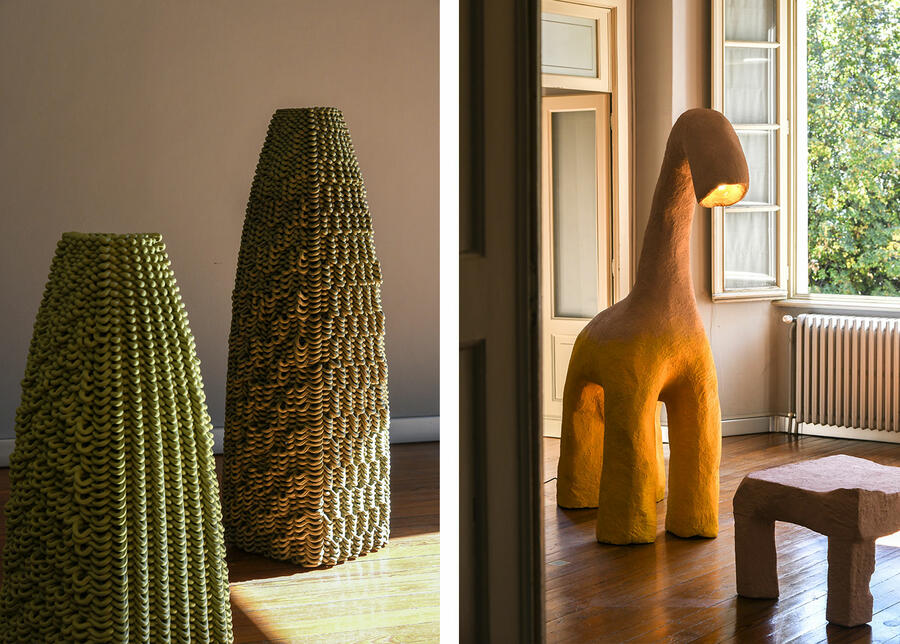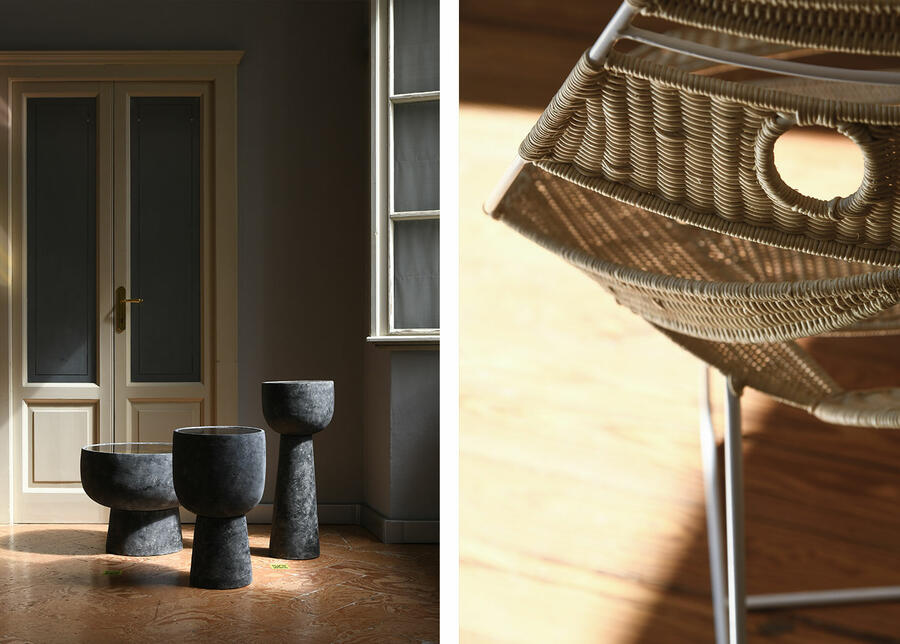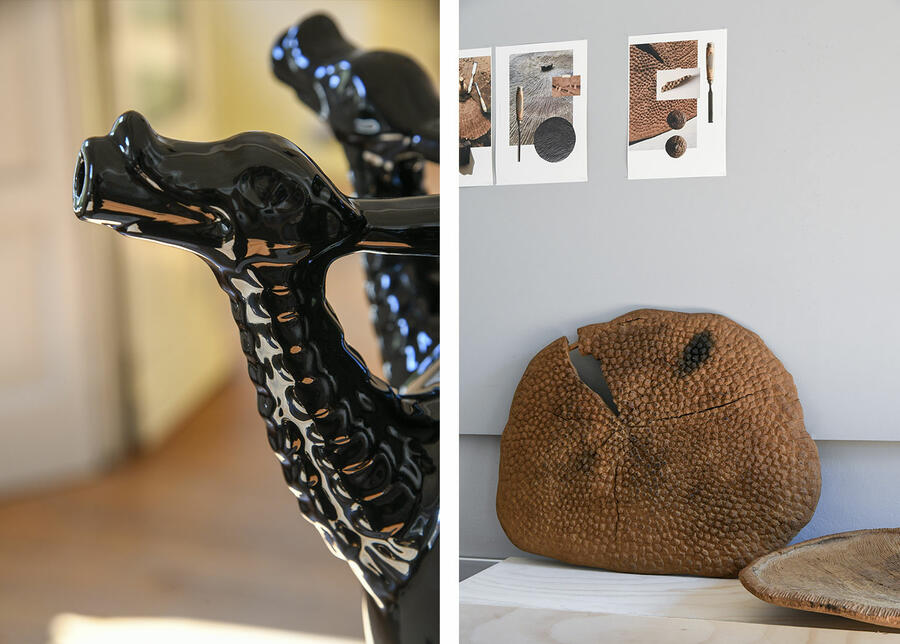 Protagonists of this fifth edition have been: 7 Workshop - Elisavet Ziogas & Natalia Vitzileos (GR), Alberonero by Arazzi Contemporanei (IT), Arianna De Luca (IT), Atelier Macramé (IT), BAIBA GLASS (LV), BHULLS (IT), biancodichina (IT), Carlos Torre Hütt by CGN design (MX), CCONTINUA + MAMT (IT/NL), Cédric Etienne (BE), Cengiz Hartmann (DE), coco brun (FR), COSEINCORSO (IT/FR/BE), Devi Petti (IT/GE), Dodo Arslan (IT/US), Edgar Orlaineta (MX) by CGN design (MX), Emma Cogné (FR/BE), fmm design (IT), Francesc Gasch Studio (ES), Gabriel Rico (MX) by CGN Design (MX), Genevieve Levivier / studio A+ZDESIGN (BE), Geologismi (IT), Giovanna Latis by Arazzi Contemporanei (IT), Ilaria Marelli (IT), INSTEAD (FR), Jonathan Bocca (UK/IT), LAM Ceramica (US/ IT), MANUEL LEROMAIN (BE), matali crasset (FR) by CGN Design (MX), MATTIA MENEGHINI x STUDIO F (IT), Pulpas Studio (ES), RAG – Mopsa Marciano & Estelle Chatelin (BE), SAVILE (BE), The New Raw (GR/NL), Tim Somers (BE), Todomuta Studio (ES) by CGN design (MX), Yu-hsin Chang (TW/NL), ZPSTUDIO (IT)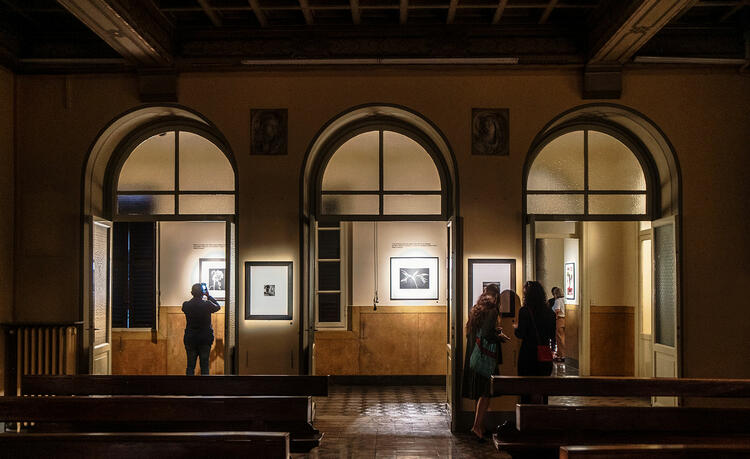 The exhibition Between Art and Nature. Photographs from the collection of Carla Sozzani, curated by Maddalena Scarzella, has presented a selection of 80 photographs from the permanent collection of the Fondazione Sozzani in Milan, offering a new look at the collection not as a whole, but focusing attention on those works in which Nature is an inexhaustible source of inspiration, study, reference, veneration, estrangement, comfort.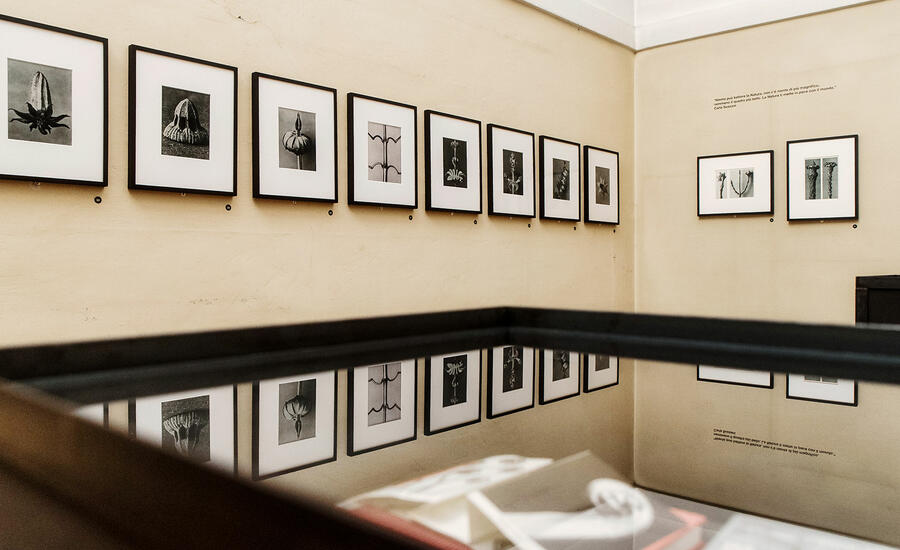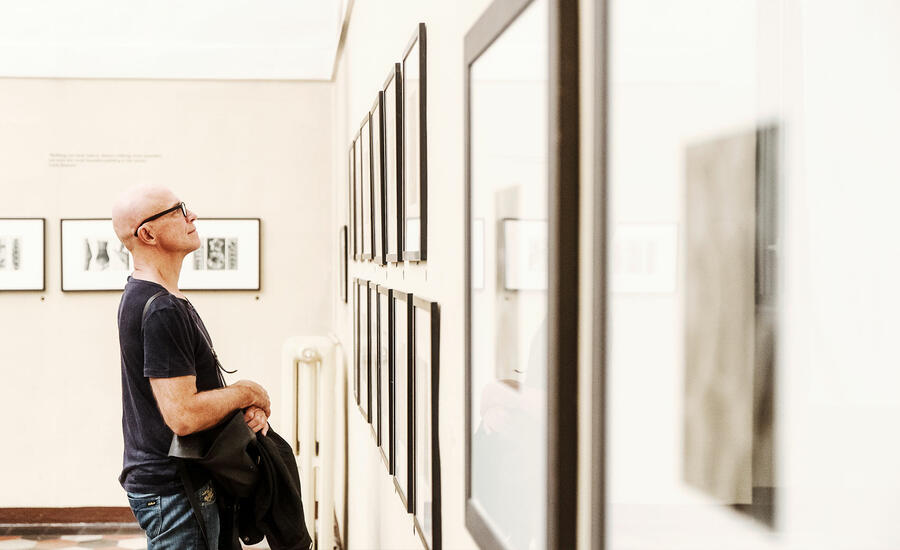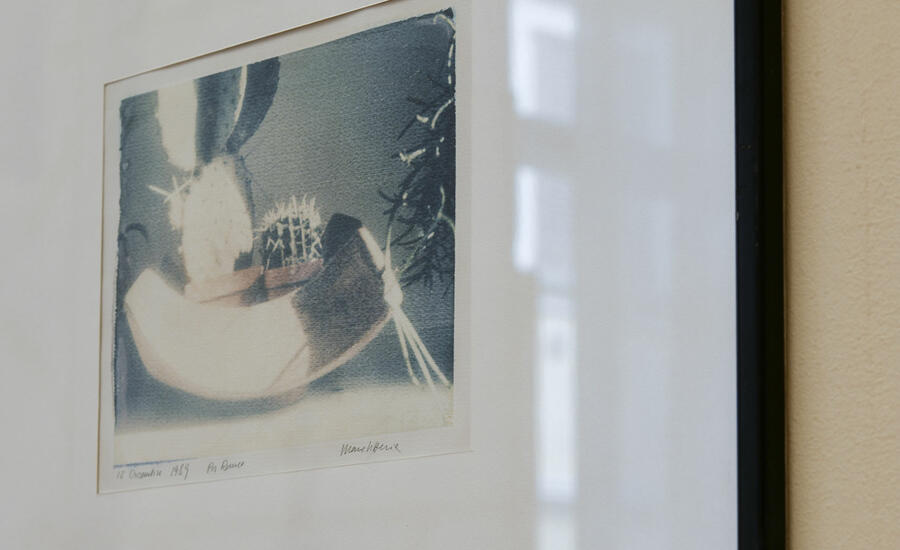 Scarzella has identified twenty photographers within the collection whose works offered a broad overview of the way in which photography has portrayed Nature and the way in which Nature has inspired the most diverse photographic works. Starting from the iconic silhouettes of plants by Karl Blossfeldt (1865-1932), the exhibition moved through well-known and lesser-known names and works such as the x-ray photographs of flowers taken by Dr. Darin L. Tasker (1872-1964), juxtaposed with milestones of the genre such as the impeccable still-life by Kenro Izu (1949) and Tom Baril (1952). From the idyllic worlds of Annelies Štrba (1947) we have been moved on to the meticulous ethnographic documentation of Edward Sheriff Curtis (1868-1952) up to the landscapes suspended in time of Sarah Moon (1941) to then arrive at Masahisa Fukase's (1934-2012) photographs of flocks of crows as an allegory of pain and studies on clouds as a metaphor for life by Alfred Stieglitz (1864-1946).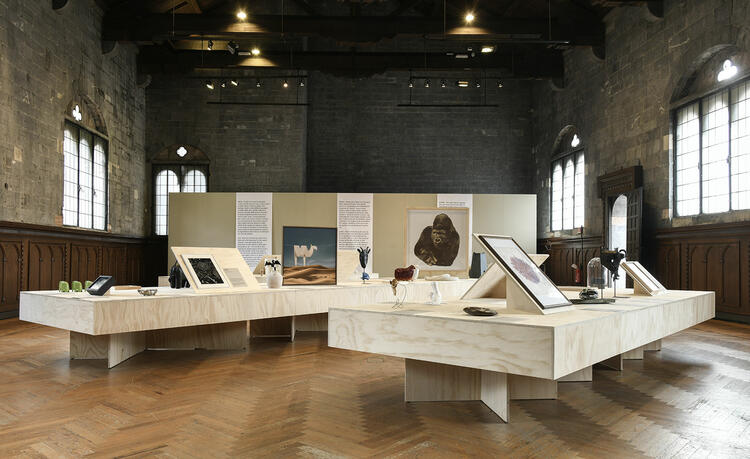 The Other Animals, hosted in Palazzo del Broletto by the Municipality of Como, has been the exhibition that brought to the stage the volumes of the Naturalis Historia in which Pliny dedicates himself to Zoology. Curated by Lorenzo Butti, artistic director of Lake Como Design Festival and Massimiliano Mondelli, president of the Pliniana Academy, the exhibition intended to create an intense and close dialogue between design, craftsmanship, painting, photography and the words of Pliny the Elder who, in his books dedicated to zoology, carries out a vast and animated census on the different species of animals - land, water and birds.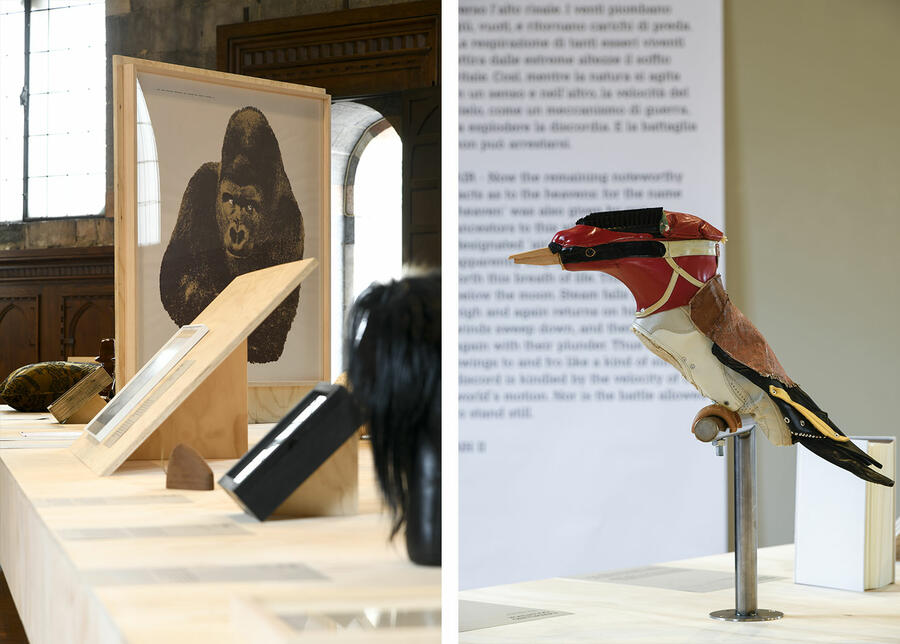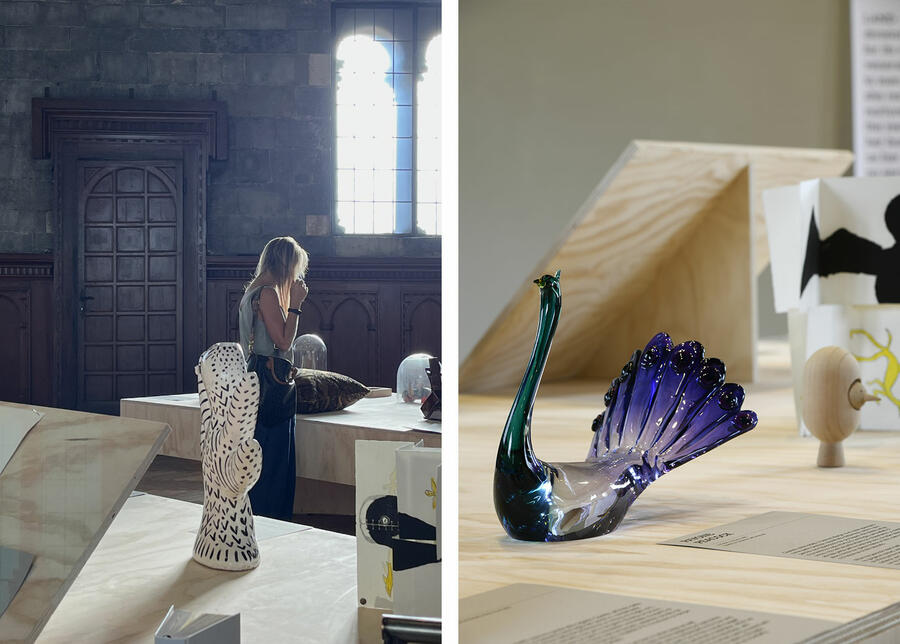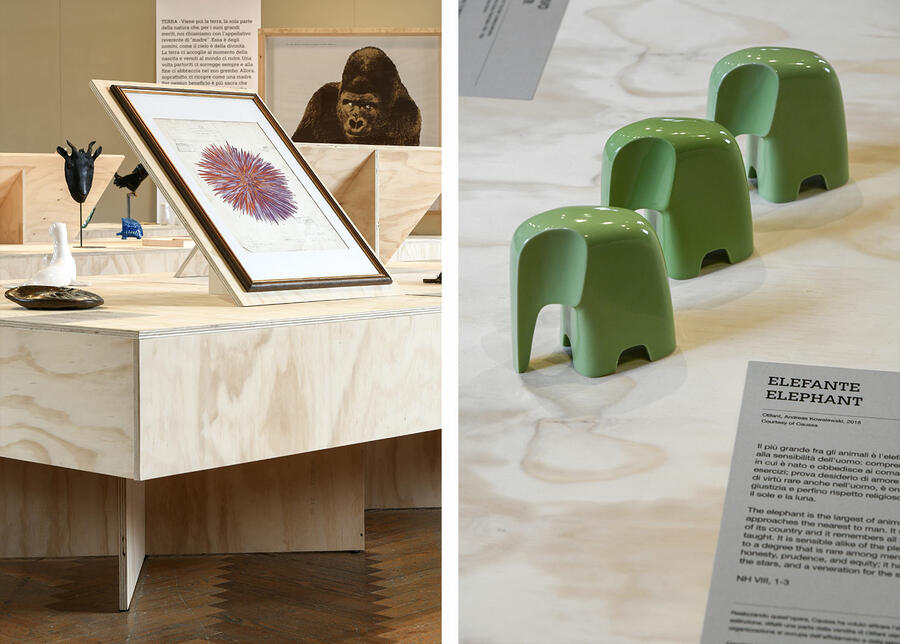 The title of the exhibition, The Other Animals, has been inspired by a passage from Pliny that closes book VII dedicated to human beings and anthropology: "Now I will go on to talk about the other animals", underlining the inseparable interconnection of the living beings that inhabit planet Earth. Among the exhibited artists: Bastien Bonhomme, René Burri, Lucrezia Costa, Ilaria Cuccagna, Andrea Branzi, Enzo Cucchi, Mario De Biasi, Michele De Lucchi, Aldo Londi, Formafantasma, Enzo Mari, Steve McCurry, Ico Parisi, Martin Parr, Ettore Sottsass.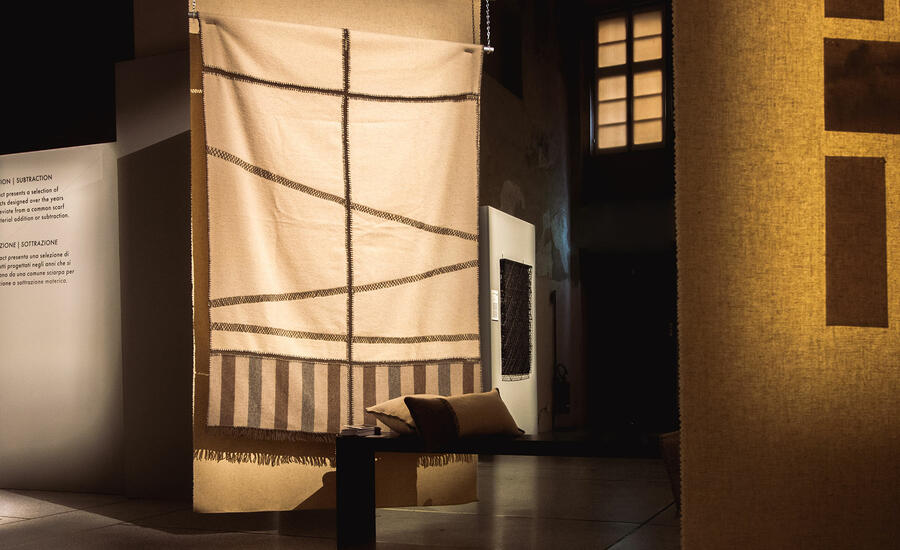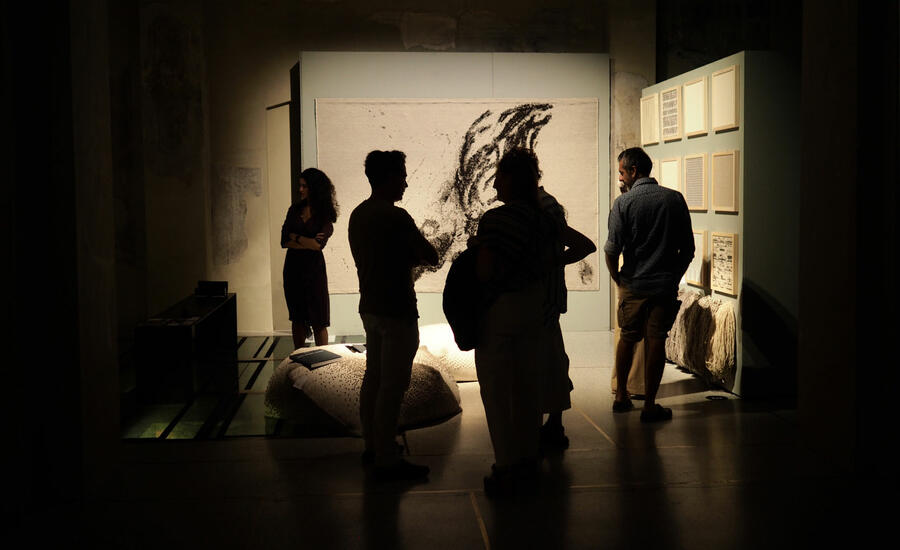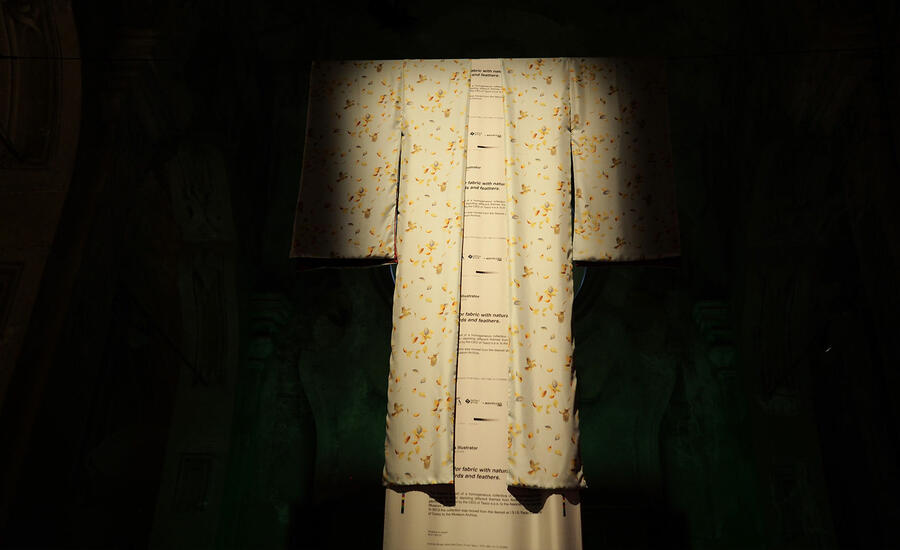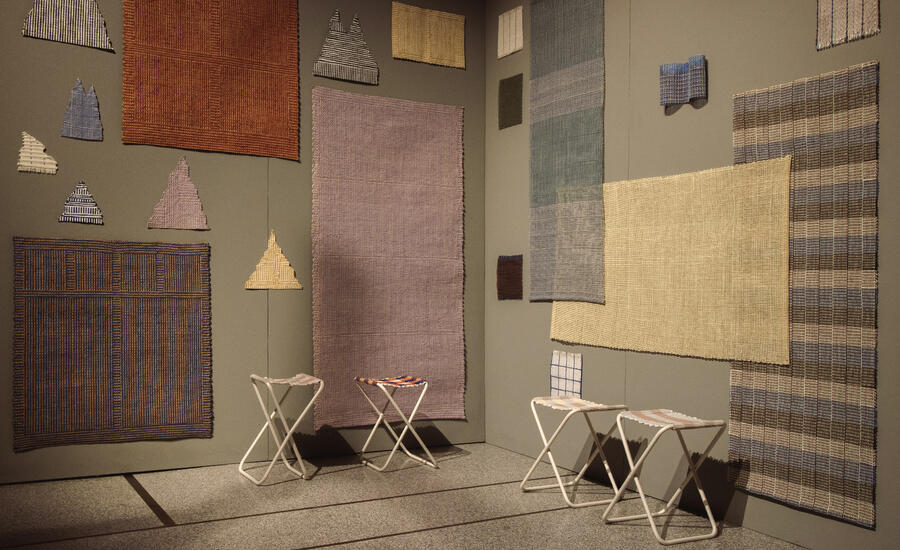 This new edition saw the opening of San Pietro in Atrio to the public. This building, dating back to 1200, was connected to the nearby Basilica of San Fedele. Inside, Lake Como Design Festival has staged a selection of works by national and international designers who work, with a strong spirit of research and experimentation, in the field of natural and vegetable manufacturing, from agriculture to weaving such as wool, cotton and silk in the rediscovery of ancient production techniques.
The protagonists of this journey between tradition and innovation have been: Milla Novo, a designer based in the Netherlands whose practice is rooted in the culture and manufacturing traditions of the indigenous Mapuche people of central-southern Chile; Amaro Seta, which with the Amaro Seta Stories platform, tells the artistic and industrial heritage inextricably linked to silk of the Como area; Mariantonia Urru, a modern interpretation of the Sardinian textile tradition; Abstract, a young brand from Como devoted to the research and exploration of prints, textures and materials; ruga.perissinotto, design studio engaged with Lanificio Paoletti in the rediscovery of the historic wools of north-eastern Italy; Elena Meneghini, Italian weaver and textile designer whose research is strongly inspired by natural materials such as linen, cotton and paper yarn; and Arazzi Contemporanei, an artistic project founded by the innovative company i-Mesh, creator of a non-woven fabric based on mineral fibres.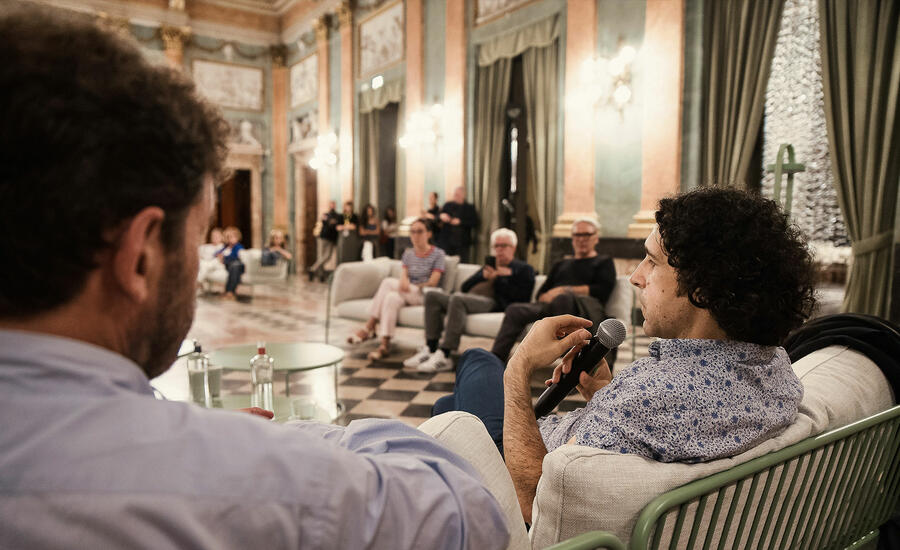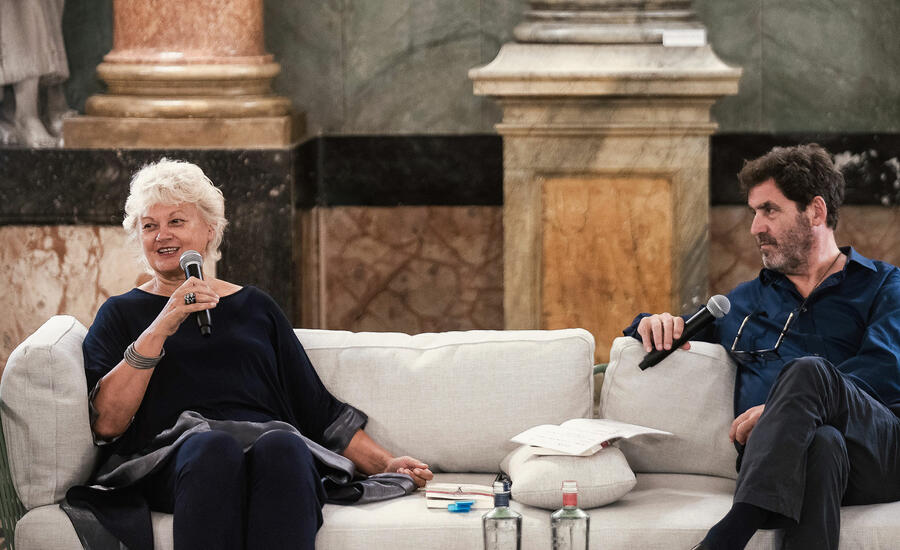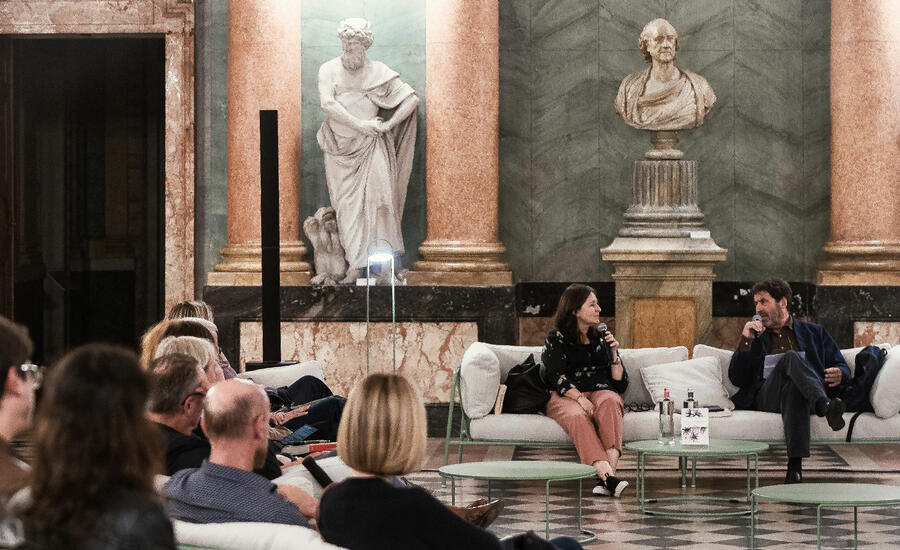 At Villa Olmo, the central hall hosted the 'Storie Naturali' series of meetings: three appointments to explore the theme of this edition. Armando Besio interviewed three big names in Italian literature, probing and deepening their relationship with nature. Marco Balzano presented his book of poems 'Nature umane' (Human natures) by Einaudi in the meeting entitled: 'Non tutto si comporta come l'uomo' (Not everything behaves like man). Laura Bosio spoke on the subject of "Erba matta" (Crazy grass) published by Aboca, a formation story of a rebellious girl. Beatrice Masini recounted a little-known Alessandro Manzoni, in the part of 'landowner' and peasant in the villa in Brusuglio, with 'Tentativi di botanica degli affetti' (Attempts at botany of affections) published by Bompiani.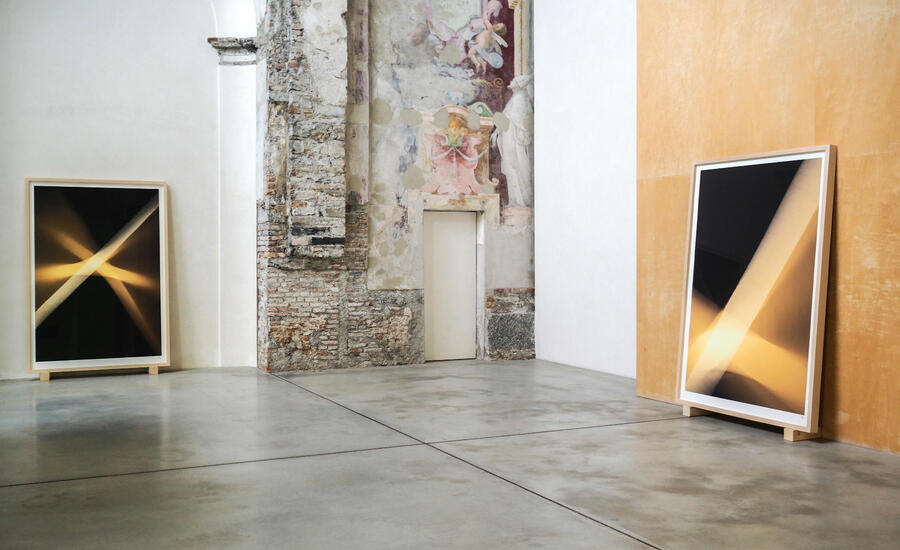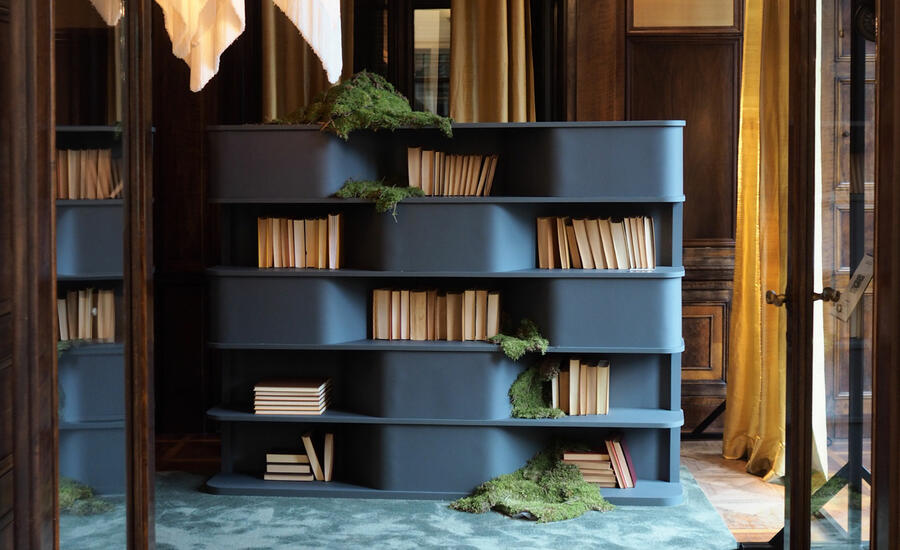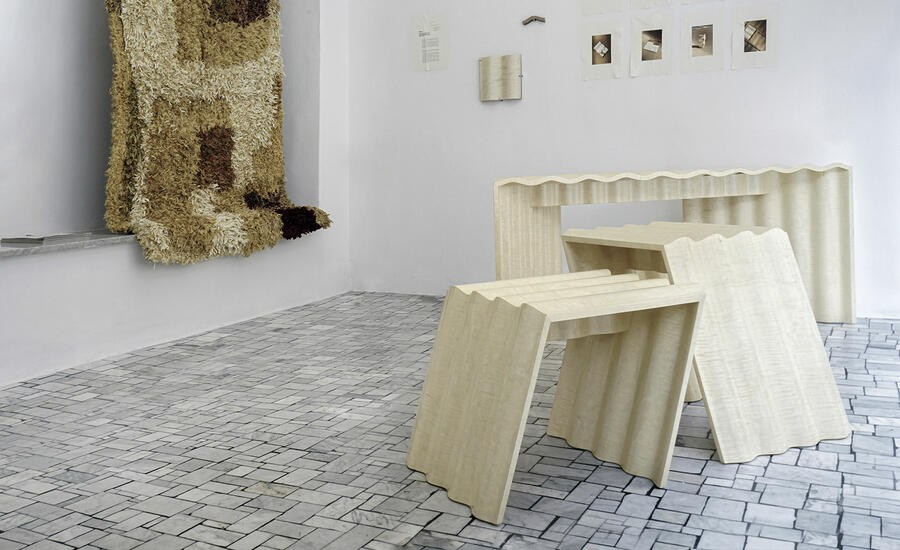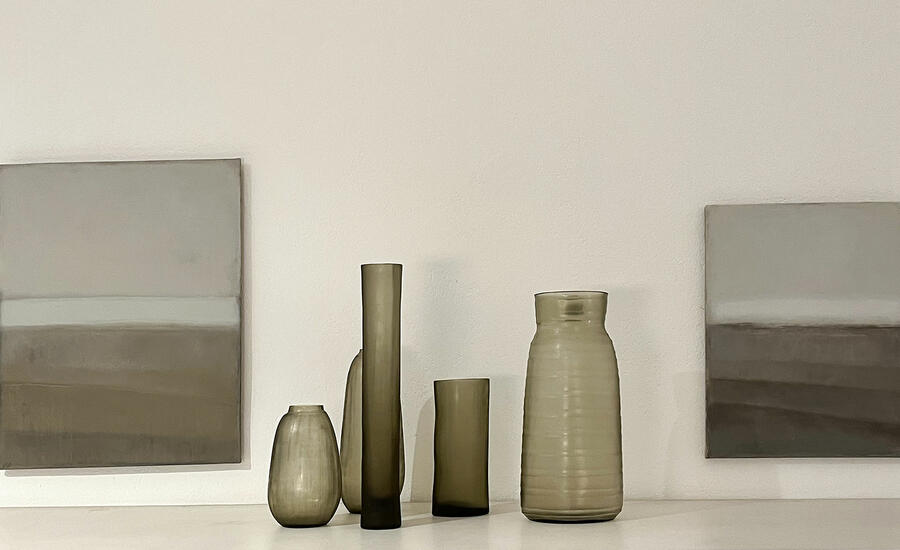 The journey inside and outside the ancient city wall has continued to discover a selection of projects and places sometimes inaccessible. Grieder Contemporary gallery / Borgovico 33. As part of the Moving Stills series, the exhibition Tenderly encapsulated much of Sachs' enduring artistic interests in materiality and recontextualizing domestic objects to reveal their mysterious alter ego, all the while announcing a new departure in his photographic work. When Nature Blooms / Casa Bianca. On the occasion of Lake Como Design Festival, FENIX® and Arpa® presented the Returning to Villa Casa Bianca in which visitors have been invited to discover a fascinating villa on Lake Como, built in the mid-1920s in Art Déco style, that has been closed for a long time. De Curiositas / Galleria Ramo. The exhibition spaces of Galleria Ramo hosted an exhibition curated by Arch. Benedetta De Rosa entitled De Curiositas, an opportunity to get to know in depth the working method of designers, their point of view and their gaze on the world and on things. Corrispondenze. Within the framework of the fifth edition of the Lake Como Design Festival, Wonderlake Como has inaugurated a new project dedicated to the collection, in the form of a photographic archive, of different contributions dedicated to Lake Como, its natural wonders, its history, and its architectural, artistic and cultural heritage. Paesaggi Bianchi / DEP design store. Patrizia Cassina welcomed and accompanied the public on an unexplored journey through a series of works of landscapes rarefied by the geometry of color that dissolve into white. Historia Naturalis Pubblicitaria / Nosetta. Inside its shop in the historic center of Como, Nosetta presented Historia Naturalis Pubblicitaria, a suggestive collection of advertising messages adorned with illustrations of animals in collaboration with Paola Mazza's Historical Advertising Archive.